OF LONGING AND SONGBIRDS
Rihab Essayh
at Union Gallery, Kingston
Main Space
October 4 – December 10, 2022
Curatorial Assistant: Elyse Longair

Rihab Essayh's solo exhibition
of longing and songbirds
offers a space of refuge through its immersive large-scale sculptural installation and sound recordings. Viewers are invited to inhabit the exhibition: resting on stone-shaped cushions within a floating tent structure dappled with blushes of colour, or looking into a reflective pond while listening to birdsong and poetry. Conceived during the pandemic, this contemplative installation extends Essayh's self-care outward into a new community.
The artist would like to acknowledge funding support from the Ontario Arts Council, an agency of the Government of Ontario.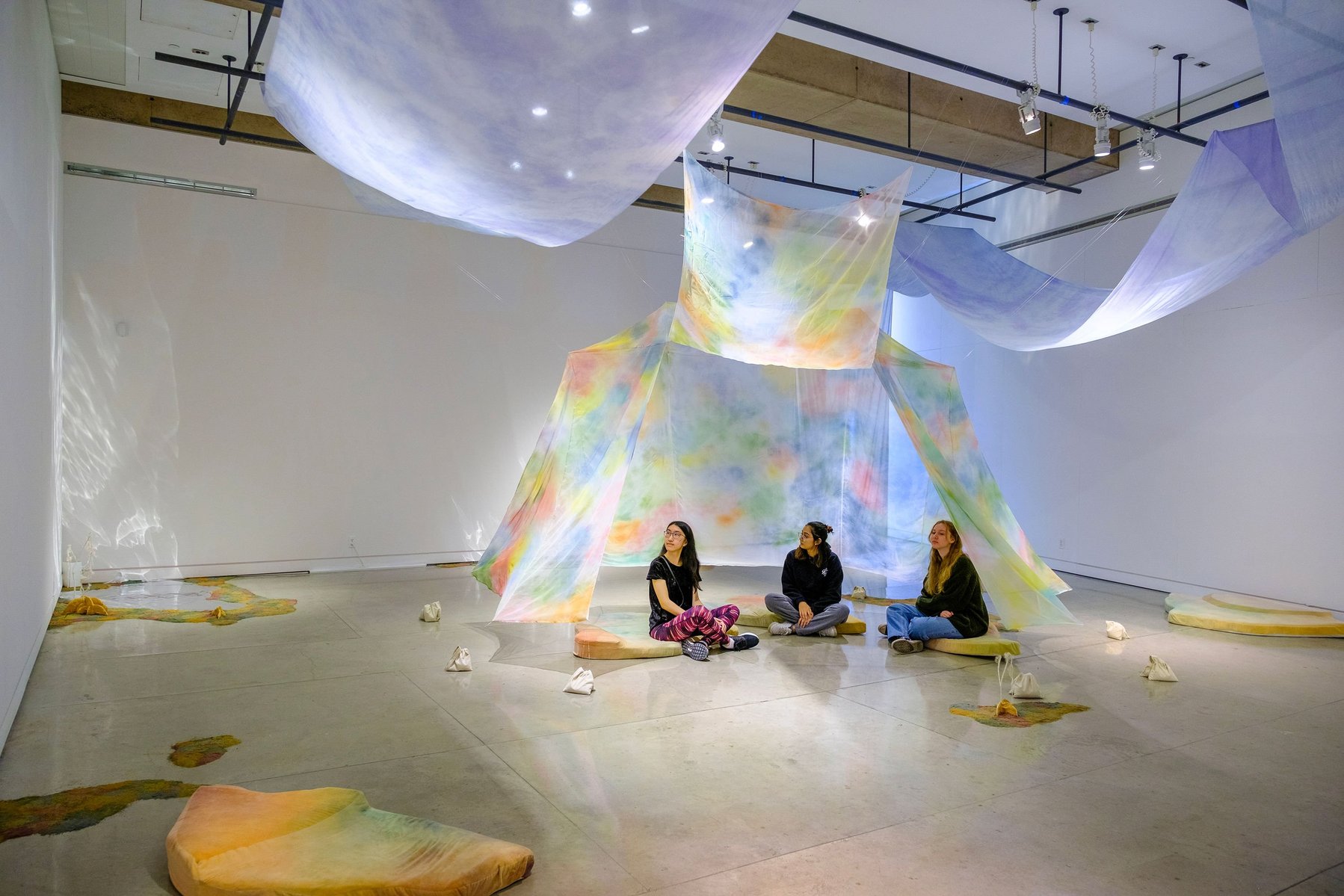 الشوق لجوقة العصافير عند الغسق
(Longing for a choir of sparrows at dusk), 2021.
Spray painted voile, nylon threads, hand dyed cotton velvet upholstered cushions, speaker, 7'1"x14'7"x7'11".